ARROWOOD LLP
10 Post Office Square
7th Floor South
Boston, MA 02109
William F. McGonigle
Associate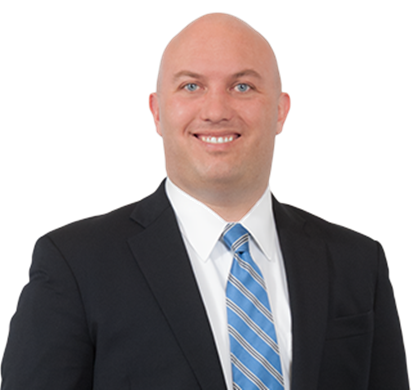 Education
J.D., The George Washington University Law School
With Honors
B.S., Georgetown University Edmund A. Walsh School of Foreign Service
Bar Memberships
District of Columbia
Maryland
Massachusetts
Overview

Bill McGonigle focuses his practice on commercial litigation and trial strategy.  Prior to joining Arrowood, Bill worked in the Washington, DC office of an international law firm.  During his time there, he helped bring multiple high-stakes matters to trial, including one that resulted in a judgment for his client valued at over $230 million.  He has also served as first-chair in multiple trials: presenting arguments, conducting examinations, and coordinating strategy.

In addition to his trial work, Bill has taken clients through all other stages of the litigation process; from the initial investigation and pleadings to discovery and motions practice to appeal and ultimate judgement.  He therefore brings a long-term perspective to each of his cases and strives to serve his clients in ways that not only produce immediate benefit but also account for potential future developments.

Bill has represented a wide variety of clients, including insurance companies, investment firms, banks, consumer product corporations, non-profits, and individual executives.  Through these representations, he has handled matters involving breach of contract, environmental issues, fiduciary duties, trademark matters, class actions, wrongful death, fraud, insurance coverage, and many more.  He has also been pro-active in keeping up-to-date with e-discovery issues to ensure his clients' sensitive data remains protected while simultaneously working to guarantee efficient review and production.

Bill considers pro bono work to be an important aspect of his practice.  In his previous position, he managed the firm's involvement with the Clemency Project 2014, advised low-income tenants facing wrongful eviction, and represented an inmate in a federal prison in a claim against the United States.

Bill is a graduate of the George Washington University Law School in Washington, DC.  While a student, he interned at multiple federal agencies, including the Department of Justice.  He was also committed to the student community, being elected President of the Mock Trial Skills Board and receiving the annual Alumni Association Award.  After graduating law school, Bill clerked for District Judge Diana Saldana of the Southern District of Texas.