ARROWOOD LLP
10 Post Office Square
7th Floor South
Boston, MA 02109
Peter M. Vetere
Associate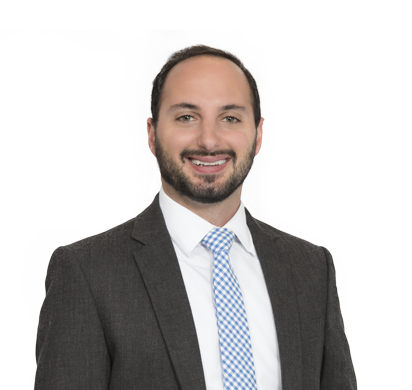 Education
J.D., Vermont Law School cum laude
B.S., Cornell University
Bar Memberships
Massachusetts
United States District Court, Massachusetts
Professional Activities & Organizations
Boston Bar Association
Peter M. Vetere has developed a strong foundation in civil litigation during his early legal career, focusing on matters involving complex business and commercial litigation and defending design professionals in construction matters. His background also includes specialties in environmental and real estate matters, including mortgage foreclosure law.
Peter has gained considerable experience handling various complex civil litigation matters. He has defended a CEO against a breach of contract action brought by the business broker involved in a securities company acquisition, handling discovery matters and helping prepare the case for settlement. He has assisted in the post-judgment collection in federal court of a $24 million arbitration award in favor of a facilities management vendor against a public school system. And, he has represented a pharmacy services company in federal court in the enforcement of non-compete provisions against two former employees based on evidence obtained through a forensic computer analysis.
Peter's practice has also focused on construction law matters, in particular defending design professionals (architects and engineers) in professional liability actions. He assisted in defending a geotechnical engineering firm and an owner's representative against claims of professional negligence relating to pile-driving activities during the construction of a new warehouse for a non-profit food bank organization in Boston. The case resulted in a directed verdict in favor of the owner's representative and a jury verdict in favor of the engineering firm after an eight-day trial.
Peter's varied practice has involved matters of real estate law as well. He brought a mortgage foreclosure action from the initial notice letter through the final foreclosure sale and auction for a lender client, and has negotiated two loan modification agreements as an alternative to foreclosure with a different borrower of the same lender. He managed the common fee collection caseload for a high-rise condominium building in Revere and advised the condominium association on issues relating to tax-lien foreclosures and condominium by-law interpretation. He has also handled commercial and residential real estate closings, including the sale of a golf course in central Massachusetts and a condominium in Cambridge.
After graduating from Vermont Law School, Peter clerked at the Land Court Department of the Massachusetts Trial Court for the Hon. Harry M. Grossman. He researched legal issues and assisted in drafting decisions in cases involving various real property and zoning issues, including land title ownership, easement access, special permit conditions, and subdivision plans. Peter also assisted staff in the Bureau of Waste Site Cleanup at the Massachusetts Department of Environmental Protection in drafting a grant application for Brownfield assessment funding from the United States Environmental Protection Agency.
At Vermont Law School, Peter was an editor of the Vermont Journal of Environmental Law and a clinician at the Environmental and Natural Resources Law Clinic, where he assisted in draft citizen suit complaints under the Clean Water Act against point-source polluters on the Mystic River near Boston. Peter was also co-president of the BFC, a local organization that encouraged bond-building in South Royalton, Vermont. Additionally, he spent one summer as a prosecutor at the Windham County State's Attorney's Office in Brattleboro, Vermont, where he successfully co-chaired a DUI prosecution.
A native of Massachusetts, Peter is an avid skier and cyclist.
Honors & Awards
Massachusetts Super Lawyers Rising Stars 2015-2017
Academic Excellence Award, Real Estate Law, Vermont Law School